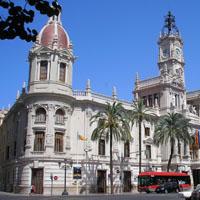 Add to web

Code to insert in web site:
0 comments
9 editions
16462 visits
The current Spanish constitution, which dates from 1978, includes the right to self-government of the regions that constitute the State, which signified a 180 degree turn with respect to Franco's regime, which was based on traditional centralized plans. This change attempted to provide a solution to a problem that had surfaced repeatedly in Spanish history due to the different national identities that the country's unity had been built upon. Currently Spain has 17 Autonomous Communities and 2 Autonomous Cities (Ceuta and Melilla). This Classora report lists the results of all the autonomous elections in the Community of Valencia.
Many rankings have multiple editions and you can choose the one you want to display
Did you know you can display the rankings in different ways?