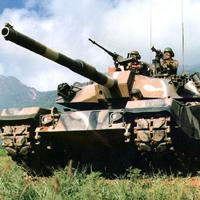 Add to web

Code to insert in web site:
0 comments
1 editions
20680 visits
Tanks were first used during World War II, in order to break the war of the trenches, and their role has evolved until becoming the replacement of cavalry in the battlefield. The name "tank" in English appeared in British factories: workers had the impression that they were constructing mobile water deposits for the British Army, but in reality they were making a secret combat vehicle. Although tanks, or combat cars, are expensive and require a lot of logistics, they are one of the most feared and versatile weapons on modern battlefields, due to their capacity to attack terrestrial objectives, as well as for their ability to produce panic in enemy infantry.
Many rankings have multiple editions and you can choose the one you want to display
Did you know you can display the rankings in different ways?
Which edition do you want to see? »