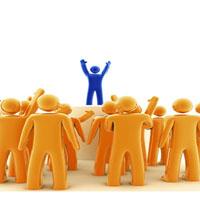 Add to web

Code to insert in web site:
0 comments
1 editions
7535 visits
Every year Time magazine publishes a list with the world's most influential and powerful people. There are different lists out there on leaders, heroes, artists, etc. This Classora report lists the leaders, that is, people that due to their position or their ideas have done something to change where they live. Presidents, CEOs of big companies, some military leaders, politicians, etc. Without a doubt it's quite an honor to be included in Time Magazine's list. Don't miss the list below of the most influential people on the planet.
Author: juan (Updated

Apr 29, 2010

)
Sources:

Official source

Time Magazine
Many rankings have multiple editions and you can choose the one you want to display
Did you know you can display the rankings in different ways?
Which edition do you want to see? »