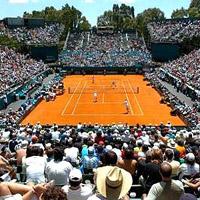 Add to web

Code to insert in web site:
0 comments
6 editions
18500 visits
La Copa Davis es una competición masculina de tenis a nivel internacional en la que, a diferencia de la mayoría de eventos de tenis, no compiten jugadores individuales sino equipos nacionales. Además, es el evento deportivo anual más largo que existe en tenis. Apenas una docena de países del mundo ha conseguido ganar este torneo en alguna ocasión. Históricamente, la Copa Davis se encuentra dominada por Estados Unidos y por Australia, países que suman entre ellos más de la mitad de los títulos disputados hasta el momento. De hecho, los principales países europeos (Francia, Gran Bretaña, Alemania, Italia, España...) los siguen a mucha distancia.
Many rankings have multiple editions and you can choose the one you want to display
Did you know you can display the rankings in different ways?