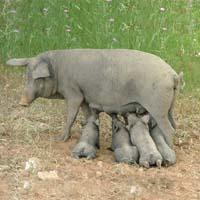 Add to web

Code to insert in web site:
1 comments
1 editions
24341 visits
Although most mammals have only one baby per birth, as is the case for human beings, there are some species that usually bear more than one baby per birth. This characteristic is based on survival statistics, and therefore, it is merely an adaptation of each species to its environment. In general, animals that bear only one baby will accompany it for a longer amount of time (3 years for whales and elephants, 30 years for humans). Species that have several babies however, usually finish weaning them at 3 months. Afterwards, the creature is expected to fend for itself and survive on its own, therefore not all of them survive into adulthood.
Did you know you can display the rankings in different ways?