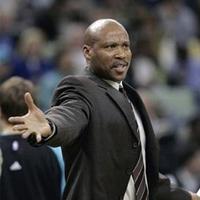 Add to web

Code to insert in web site:
0 comments
49 editions
18898 visits
The NBA Coach of the Year has been awarded since 1963 to the best coach of the regular season of the American basketball league. The person deemed the best coach of the year receives the "Red Auerach" Trophy. It is noteworthy to mention mythic names like Don Nelson, Pat Riley, Cotton Fitzsimmons, Bill Fitch, Hubie Brown, or Gene Shue, and even more recent figures like Byron Scott or Sam Mitchell.
Many rankings have multiple editions and you can choose the one you want to display
Did you know you can display the rankings in different ways?