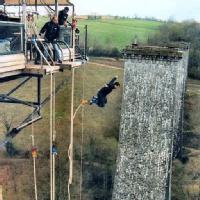 Add to web

Code to insert in web site:
1 comments
19 lists
7728 visits
Los deportes riesgo son todos aquellos deportes o actividades de ocio con algún componente deportivo que comportan una real o aparente peligrosidad por las condiciones difíciles o extremas en las que se practican. Un deporte, no considerado extremo, se puede definir así si se practica bajo condiciones especiales o circunstancias particulares no habituales en el. Por ejemplo, la escalada en roca a unos centímetros del suelo (bulder) no se considera "deporte extremo", pero si se realiza en una pared vertical rocosa a varios cientos de metros de altura, entonces sí se le aplica el término. Anímate y vota por los deportes de riesgo que te gustaría practicar.
Did you know you can display the rankings in different ways?

Check your privacy settings on your new preference list