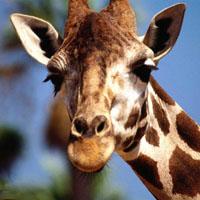 Add to web

Code to insert in web site:
6 comments
1 editions
36808 visits
Most of us probably know that the giraffe is the tallest animal in the world. It is easy to guess given the incredible size of its neck; but what about the rest of the animals on the planet? Is a camel taller than a horse? This ranking lists the world's most popular animals, especially mammals, by the average height of the males in their species. By the way, we recommend you view this ranking graphically. You will be surprised by the distance between the giraffe and the rest of the animals listed.
Did you know you can display the rankings in different ways?