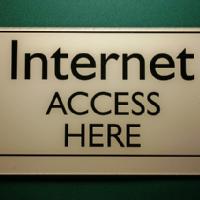 Add to web

Code to insert in web site:
0 comments
1 editions
3403 visits
En apenas 15 años Internet se ha convertido en una herramienta de uso diario e indispensable para millones de usuarios en todo el mundo. En el mundo laboral, en la educación, investigación, etc. se ha convertido en la principal y más importante herramienta. Y en el ámbito doméstico ha supuesto una auténtica revolución: hacemos la compra por Internet, leemos periódicos online, nos relacionamos con el resto del mundo mediante chats, foros, blogs, redes sociales... Pero la penetración de Internet no ha sido igual en todos los países del continente. En este ranking podréis ver el número de habitantes por país con acceso a Internet, el porcentaje que representan dentro del país así como el porcentaje que representan dentro del continente europeo.
Did you know you can display the rankings in different ways?