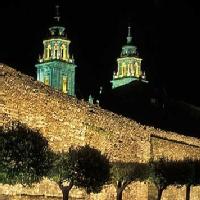 Add to web

Code to insert in web site:
17 comments
141 lists
10729 visits
Neighborhoods are not only where we live, but they are also the space where we enjoy our neighbors, go shopping, or simply on a walk. The services a neighborhood offers, as well as its parks and green areas and facilities are basic. But that's not all there is to a neighborhood. The environment of a neighborhood may move us to leave or stay.

Vote for your favorite neighborhood in the province of Lugo, the city of the Roman walls.
Author: r0sk (Updated

Feb 9, 2011

)
Sources:

Completely done by the author
| | Neighborhood | Your votes | |
| --- | --- | --- | --- |
| 1 | Milagrosa | | 399.0 |
| 2 | Fingoi | | 310.0 |
| 3 | Centro | | 298.0 |
| 4 | Piringalla | | 256.0 |
| 5 | Aceña de Olga | | 228.0 |
| 6 | Sagrado Corazón | | 209.0 |
| 7 | San Roque | | 195.0 |
| 8 | As fontiñas | | 173.0 |
| 9 | Residencia | | 142.0 |
| 10 | Casas Baratas | | 142.0 |
| 11 | A tinería | | 138.0 |
| 12 | Fonte dos Ranchos | | 129.0 |
| 13 | Abella | | 115.0 |
| 14 | As Gándaras | | 101.0 |
| 15 | Paradai | | 97.0 |
| 16 | Montirón | | 95.0 |
| 17 | A Ponte | | 90.0 |
| 18 | El principado de Albeiros | | 82.0 |
| 19 | Piugos | | 76.0 |
| 20 | A chanca | | 73.0 |
| 21 | Recatelo | | 72.0 |
| 22 | Quinta de Pérez | | 69.0 |
| 23 | A Cheda | | 65.0 |
| 24 | O Rato | | 56.0 |
| 25 | O Carqueixo | | 50.0 |
| 26 | Paradai | | 50.0 |
| 27 | Augas Ferreas | | 44.0 |
| 28 | Bosende | | 39.0 |
| 29 | Garabolos | | 38.0 |
| 30 | Barrio COOK | | 23.0 |

Check your privacy settings on your new preference list