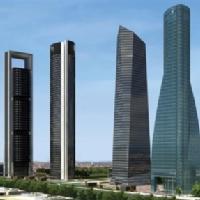 Add to web

Code to insert in web site:
1 comments
2 editions
16846 visits
Spanish cities have traditionally not constructed big skyscrapers, as opposed to American or Asian cities, where the number of floors in financial centers is on the rise year after year. In recent times, however, Spanish urban planning is adapting to this and including very tall buildings. Proof of this are the 4 towers in Madrid or the Agbar building in Barcelona, or the mythic hotels on Benidorm beach. This ranking includes the tallest buildings that have been constructed in Spain.
Many rankings have multiple editions and you can choose the one you want to display
Did you know you can display the rankings in different ways?