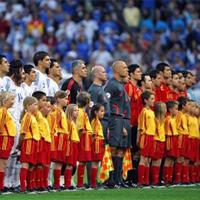 Add to web

Code to insert in web site:
11 comments
1661 lists
117950 visits
An anthem is one of the oldest poetic forms that still exists, and it was originally created so be sung in honor of the gods. It is a solemn musical composition that is used to evoke serious feelings, such as patriotism, religion, the superiority of one country over another...etc. Its verses are filled with the values, emotions, hopes, and dreams of its people. Go ahead and participate in this ranking and vote for the countries that have the most beautiful national anthems. And don't cheat: your country doesn't always deserve to be given the most points!
Did you know you can display the rankings in different ways?

Check your privacy settings on your new preference list