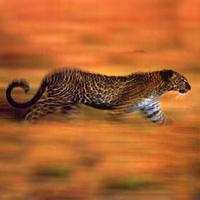 Add to web

Code to insert in web site:
19 comments
1 editions
49508 visits
This is a list of the fastest animals on land. In a colloquial sense the expression speed of animals refers to the contrast between animals that move at higher speeds, like falcons and cheetahs, and animals that move at lower speeds, like turtles or snails. This speed is no doubt the result of natural selection and a good indicator of the adaptive strategies that numerous species have employed to survive. Just so you get an idea, the maximum speed that a human being can reach is: 37.30 Km/h
Did you know you can display the rankings in different ways?