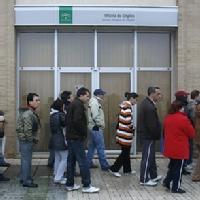 Add to web

Code to insert in web site:
0 comments
394 editions
3676068 visits
The unemployment rate indicates the percentage of the population that is of age, meets the necessary conditions and has the desire to work (active population), but has no job. A high unemployment rate is not only an economic problem but also a social one, as it represents a huge waste of valuable resources and is a source of pain for people affected by it.

The statistical office of the European Commission, Eurostat, provides this information for member states of the European Union, as well as for the United States of America and Japan. The data shows how employment has been clearly affected by times of economic crises, although rates vary noticeably from country to country. Spain's figures stand out.
Many rankings have multiple editions and you can choose the one you want to display
Did you know you can display the rankings in different ways?