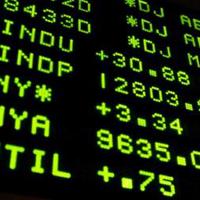 Add to web

Code to insert in web site:
0 comments
563 editions
367611 visits
Ranking of the Companies with the Most Stock Movement in the Dow Jones Composite Average (December 1996) »

This report contains data aggregated monthly of all the companies that participate in the composite average of the Dow Jones. This index, also known as the Dow Jones Composite Average (DJCA) is an important stock index of the United States which contains 65 companies with this distribution: 30 Dow Jones Industrial Average companies, 20 Dow Jones Transportation Average companies, and 14 Dow Jones Utility Average companies. Most of the components of the average are in the New York Stock Exchange, while a small part of them are on the NASDAQ. This list represents the stock volume interchanged monthly in the companies that participate in this index.
Many rankings have multiple editions and you can choose the one you want to display
Did you know you can display the rankings in different ways?