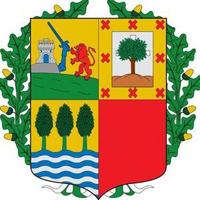 Add to web

Code to insert in web site:
1 comments
1 editions
12208 visits
Basque Country or Euskadi is a Spanish autonomous community located in the northeastern edge of the Cantabrian coast. The lehendakari or lendakari is the term used to designate the president of the Basque Government.
The statute of autonomy of Basque Country, in Spanish, indistinctly refers to the head of the executive power of the autonomous community as "president" or "lendakari." Ramón Rubial, president of the Basque General Council, the preautonomous body prior to the approval of the statute of autonomy, generally was not referred to as lehendakari. The term lehendakari was first applied to Garaikoetxea, the second president of the Basque General Council, and since then has been used both in Basque as well as in Spanish.
Did you know you can display the rankings in different ways?