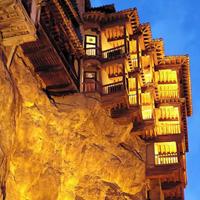 Add to web

Code to insert in web site:
0 comments
155 lists
96381 visits
Castile-La Mancha is a beautiful region. This ranking includes all the cities and towns that can be found within Castile-La Mancha. We encourage you to vote for all the cities and towns you have visited. This ranking can serve as a source that informs which places in Castile-La Mancha are worth visiting, whether rural or urban. Please try to be as objective as possible and not assign the maximum number of points to your hometown. This way we can avoid having the biggest and most populated cities always win, and give a fair chance to the small but beautiful towns in Castile-La Mancha.
Did you know you can display the rankings in different ways?

Check your privacy settings on your new preference list