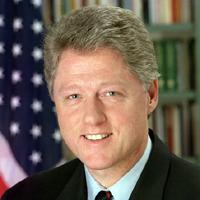 Add to web

Code to insert in web site:
0 comments
19 editions
20770 visits
This annual ranking lists the world's most admired men according to the Gallup/CNN/USA Today's poll, done annually since 1930, when Gallup was founded. The results of this ranking are based on telephone interviews of a random sample of more than one thousand North Americans older than 18 years. The survey simply asks people to select two men they admire most, in first and second place. The men selected can be from any part of the world, must be famous, and must be alive. This is the list of the world's most admired men according to this poll.
Many rankings have multiple editions and you can choose the one you want to display
Did you know you can display the rankings in different ways?