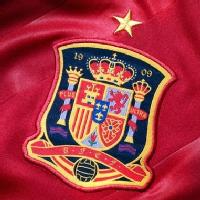 Add to web

Code to insert in web site:
0 comments
32 lists
2924 visits
En los últimos años la selección española de fútbol ha pasado de ser una selección que pasaba sin pena ni gloria por las grandes competiciones a convertirse en la máxima favorita para alzarse con el título en todos los torneos que disputa, siendo temida y respetada a partes iguales por sus rivales. Buena parte de este éxito reside en el buen hacer de los últimos seleccionadores nacionales, Luís Aragonés y Vicente del Bosque. Pero antes de esto también ha habido grandes entrenadores que han cosechado éxitos con la selección como José Villalonga (ganador de la Eurocopa en 1964), Miguel Muñoz (finalista en la Eurocopa de 1984). Desde este ranking os animamos a votar por el mejor entrenador de la Selección Española de todos los tiempos.
Did you know you can display the rankings in different ways?

Check your privacy settings on your new preference list