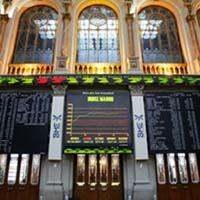 Add to web

Code to insert in web site:
0 comments
353 editions
391382 visits
Ranking of the Companies with the Most Stock Movement in the Spanish Stock Market (January 1987) »

This report contains data aggregated monthly from all the companies that have ever participated in the Spanish continuous market. It is ordered by the average volume of companies, that is to say, the number of stocks negotiated in a specific session. This volume is very relevant for technical analyses and it constitutes a very important complement in studying trends. In addition, this report displays each company's stock price at opening and closing, as well as the maximum and minimum values reached every month. By the way, Classora has complementary rankings with the values of this report ordered by different criteria.
Many rankings have multiple editions and you can choose the one you want to display
Did you know you can display the rankings in different ways?